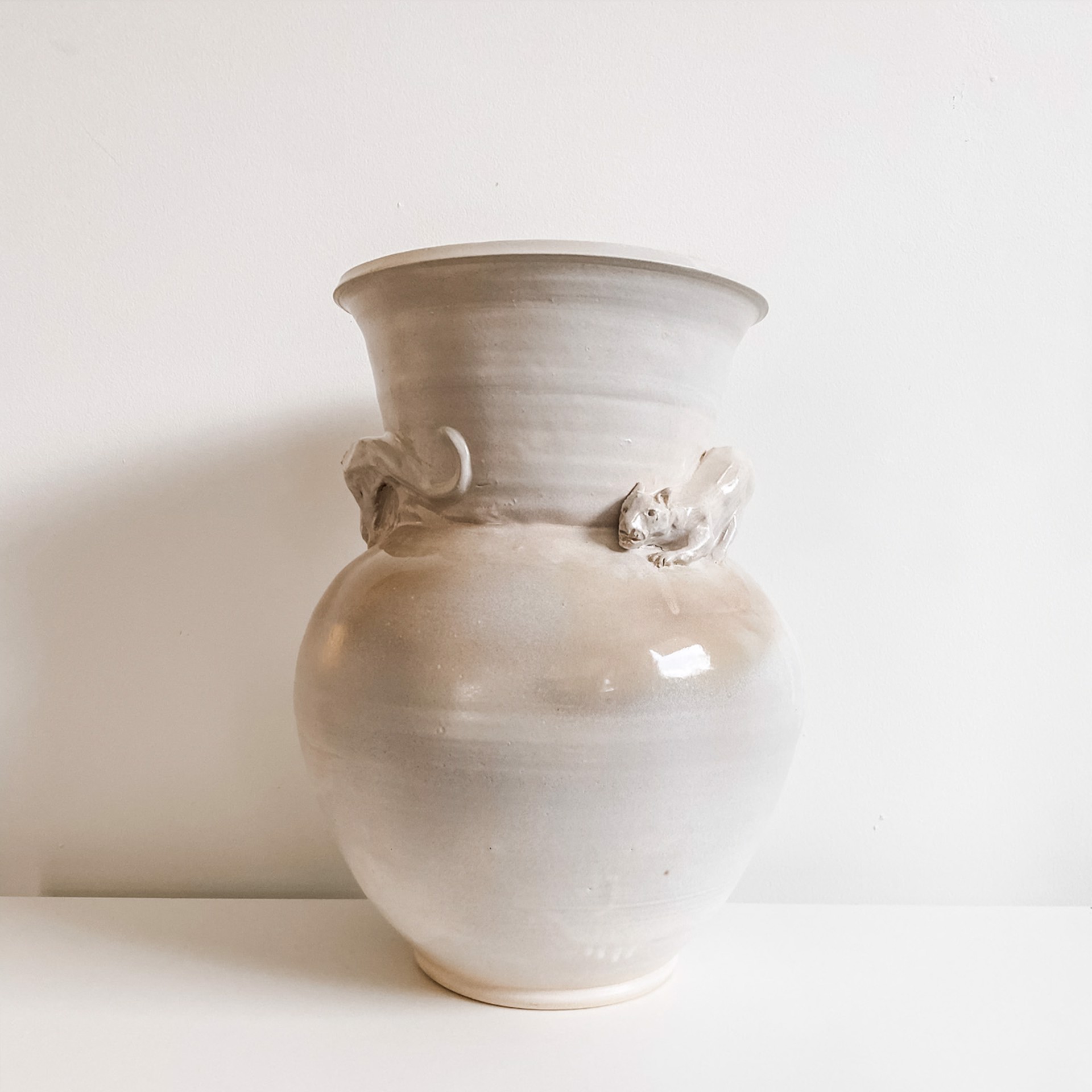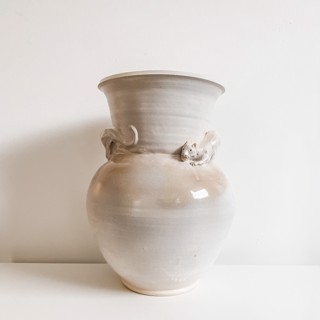 A professional potter for several decades, J-D Schall is dedicated to exploring the best in modern design. He draws inspiration from a variety of sources, ranging from ancient Asian and Greek ceramics to the American Arts and Crafts movement and mid-century modernism. His recent work attempts to develop a narrative derived from nature and fables, such as birds, leaves and flowers. Each piece is created with the simple idea that it is pleasing to the eye and enjoyable to make.
Schall received his Bachelor of Arts in English literature in 1994 from the University of Wisconsin-Whitewater. During his last semester, Schall took a pottery class with Karl Borgeson, who was taught by Warren McKenzie of the Minnesota pottery tradition. He continued to take classes and work as a pottery studio technician at the university until moving to Baton Rouge, Louisiana, in 1997. In Louisiana, Schall co-founded a 15-member artists' cooperative, Studio 801. He also became the head potter for Burts Cason Inc., a pottery design firm specializing in interior design.
When Schall moved to Louisville in 2002, he created Schall Studio & Design, which features wheel-thrown ceramic lamps, dinnerware, and pieces for the garden. All pieces are designed, wheel thrown and custom glazed in his studio in Old Louisville, Ky.—an eclectic area renowned for its 19th century architecture and dedication to the contemporary arts.
"I first met Ann Connelly over twenty years ago, when I was the head potter for Burts Cason Inc., a design and manufacturing studio specializing in ceramics in Baton Rouge. I have always admired her aesthetics and the artists she has nurtured over the years, so I was thrilled when she called me in the summer of 2020 and proposed a collaboration. Over the following months over Zoom and texts, we shared drawings and photos of ideas and inspirations. I am proud with the work we have come up with: like all good collaborations, I feel each of us has made the work better. I look forward to seeing where this work will go in the future." - Schall
Read More