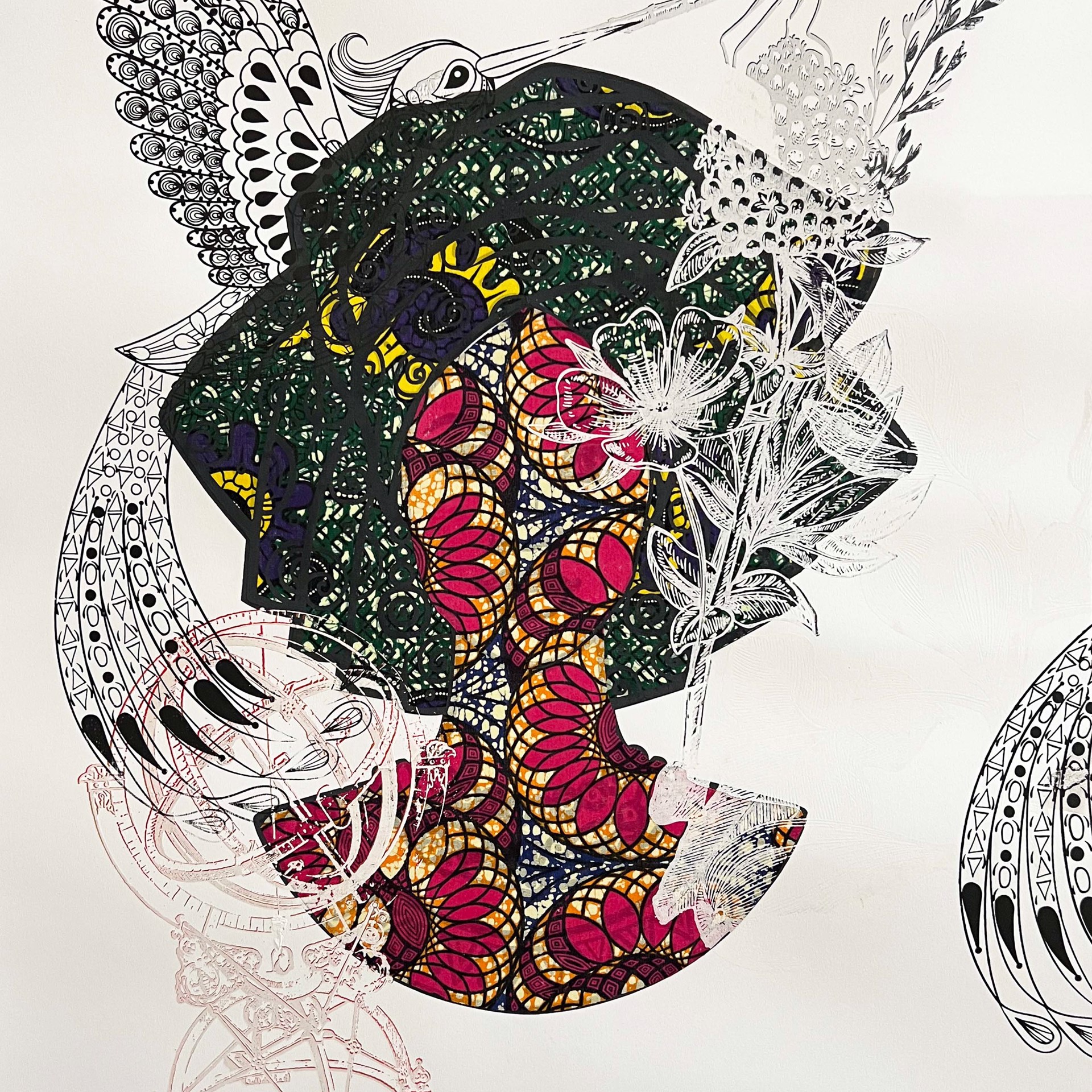 For Mostapha Romli, the photo should not be a reproduction but rather a reconstruction of something. Before the final click, which is only a point in time, there is a whole preliminary reflection, the intervention of the photographer who brings in his artistic touch and his sensitivity.

Since 2010, Mostapha's research on the photographic process led him to integrate serigraphy and painting in his new productions. The question of the image is critical in his work. The result is delicate canvases where the grouping of fragments of real and imaginary ideas allows us to glimpse the multiple connections that infuse his entire practice. Between powerful pictorial gestures, photography, in the form of silk-screen printing, remains omnipresent and, as Mostafa Chebbak points out, "is articulated according to two structures: one iconographic, the other plastic. Romli brings them closer to each other, crosses them to finally merge them into a paradigm of whole.

As a versatile visual artist, Mostapha Romli is developing an increasingly committed body of work that confronts the viewer with violence, particularly that which is done to women's bodies in the Arab-Muslim world. Mostapha Romli is Director of the Residence for Artists Ifitry and Founding President of the International Biennale of Casablanca.
Read More